Trash Bag Quilting
My signature technique, still full of new possibilities after nearly twenty years. I lay my scraps (often saved from past projects) directly on the batting, adding lace, ribbons, buttons, paper, whatever embellishments seem right. Threads that did not "behave well" in my sewing machine find themselves unspooled with abandon. I cover the surface with tulle, then pin the heck out of it. Nothing is fused down before I begin my free-motion quilting. I love the painterly quality that can be achieved, and the fact that the raw edges that are trapped but still visible.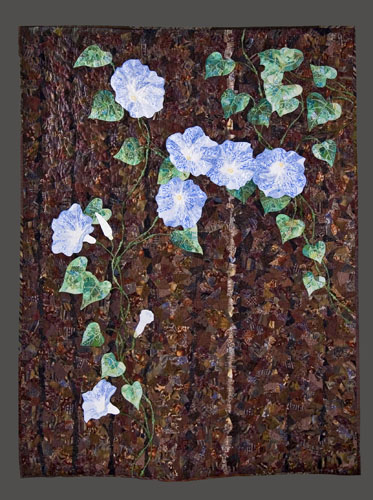 Morning Glories
46 ½" X 62"
Inspired by a favorite photo taken in my garden, I wanted to see how realistic I could be with this technique.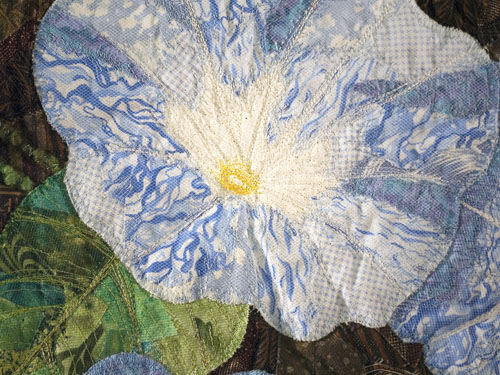 Morning Glories
(Detail)
Heartshrine
26 ½" X 31"
Heartshrine
(Detail)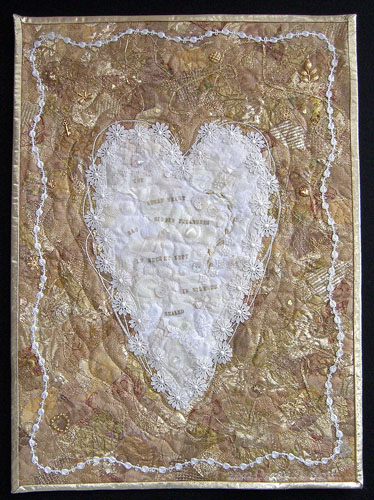 In Silence Sealed
16" X 20"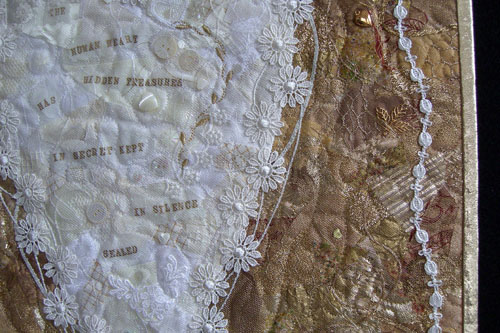 In Silence Sealed
(Detail)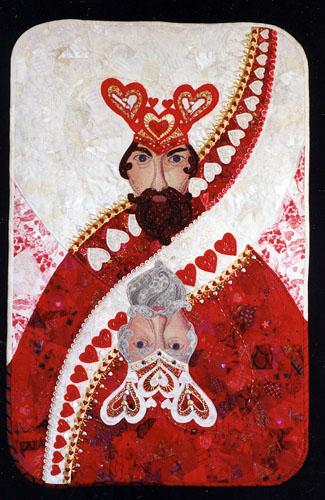 King of Hearts
18" X 22"
Old king and young king, red against white. I debated about how realistic to make the faces and decided to keep the "fabricness". I will always be grateful to Sue Pierce for inviting me to participate in the Full Deck Art Quilt project. First shown at the Smithsonian's Renwick Gallery, the entire collection of quilts now belong to Nancy and Warren Brakensiek.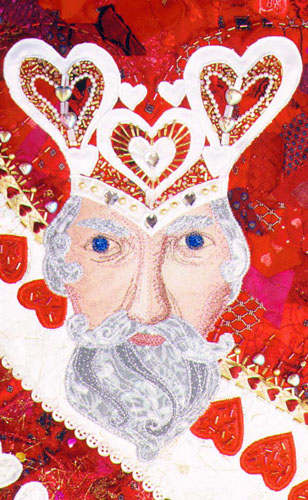 King of Hearts
(Detail)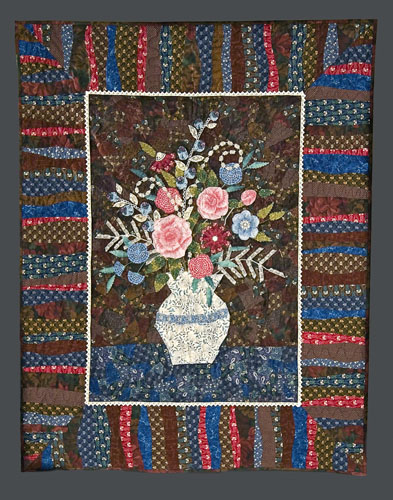 Sarah Johnson's Flowers
37 ¾" X 47"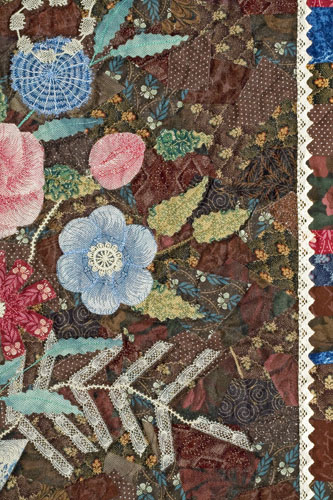 Sarah Johnson's Flowers
(Detail)
Musical Hearts
10" X 14"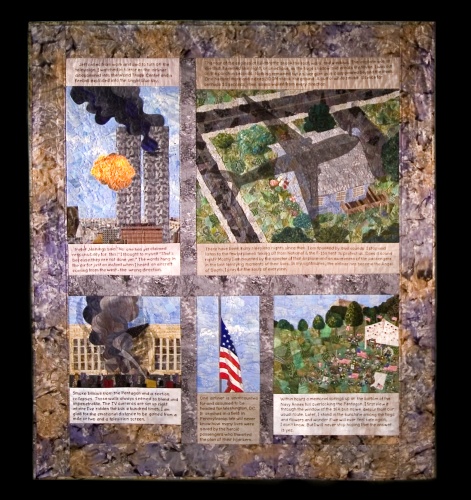 A Passing Shadow
48" X 55"
On September 11, the plane that hit the Pentagon flew over my house. For a moment, the shadow darkened the entire house. Like many artists, within days I got to work, using the act of creating to try and process what seemed incomprehensible. My quilt is built from small bits of fabric, laid under tulle and held in place with machine stitching. As the plane roared so close overhead, I had a distinct sense of the fearful souls who were about to meet their deaths. On my quilt, the shadow of the plane takes the form of the Angel of Death.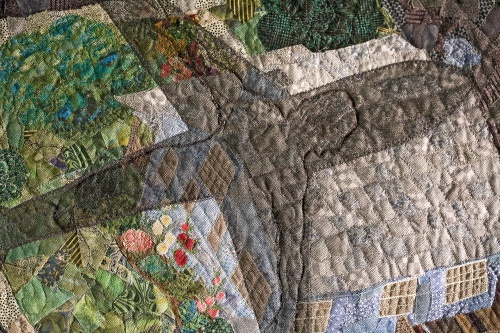 A Passing Shadow
(Detail)
A Passing Shadow
(Detail)