Paper and Fabric Collage
For several years I have been making at least one or two collages a week. This has been very satisfying. Experimenting in this smaller and less labor-intensive format has helped me learn a lot about my design strengths and weaknesses. I like to work small. Most of my collages are asymmetrical and curves show up more often than straight lines. Making hundreds of collages has also helped me know where I am going when I work on my quilts. Some of the collages shown here are made only from papers. Others combine paper, fabric or found items. Some have hand or machine stitching. See the ATC gallery for more collage art on an even smaller scale.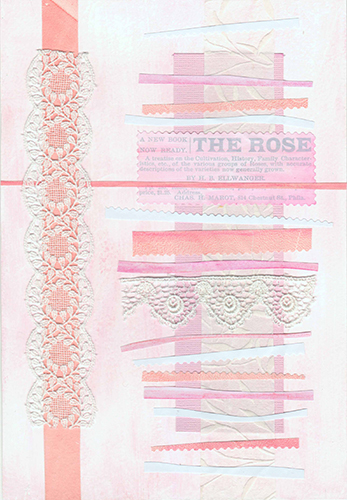 Rose Text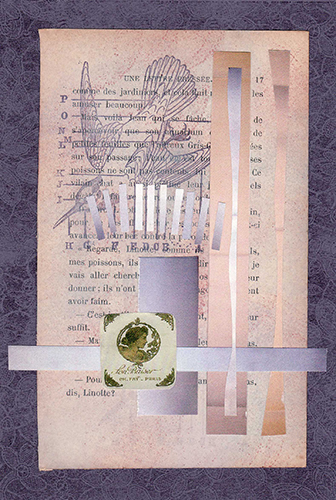 Lavendar Shades
Bird rubber stamp: Paula's Kit Club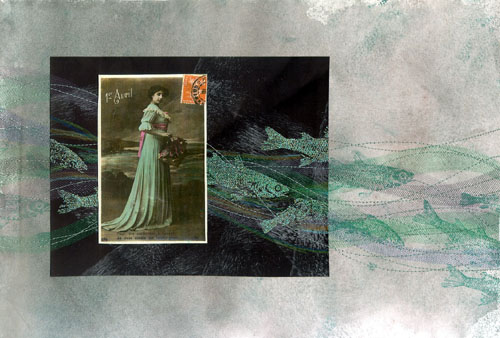 Poisson d'Avril I
12 ¾" X 9"
Made with a copy of one of my French postcards. The fish stamp is from Fred Mullett Stamps.
Butterflies
10 ½" X 7¼"
Rubber stamp credits: Dragonfly from All Night Media and Butterfly from Inkadinkadoo.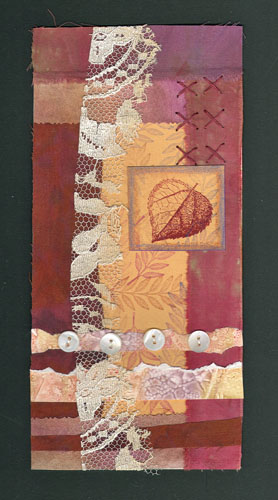 Leaf and Buttons
3 ¾" X 8"
Violet Label
7 ¼" X 10"
Pensive
9" X 16"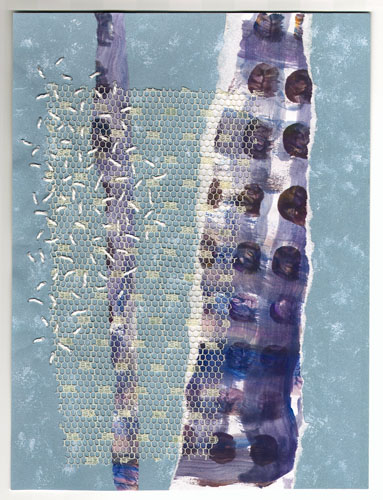 Winter
6" X 8"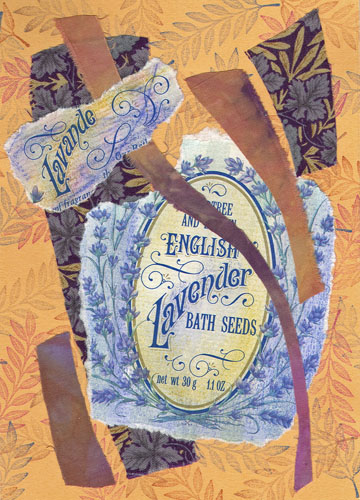 English Lavender
5" X 7"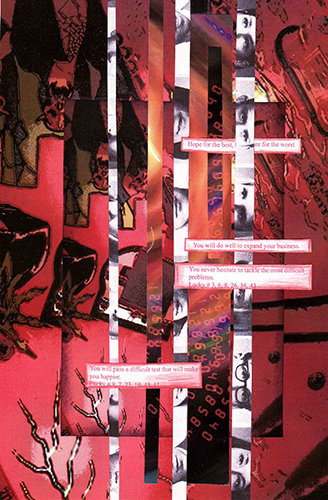 Pinball 1969
Strips/Steps
Not Just for Breakfast
Chocolate stamps: 100 Proof Press and Rubber Baby Buggy bumpers
Words: Inkadinkadoo